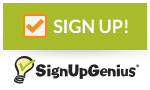 Thanks for volunteering for Run Galesburg Run!
* We will only register volunteers through this website.
* Volunteers must be able to get to their assigned location.
* Race participants will not be able to volunteer unless it is for Friday or Saturday packet pick-up.
* What you sign up for is what you will do. The times and where you will report are listed for each
sign-up. On-course staff will get their specific placement on the day of the race.
* Emails will be sent from time to time. Please watch for them. You may have to check your junk mail for them.
* You will get your shirt, goodies, and directions at volunteer check-in the day of the race.

What can you sign up to do?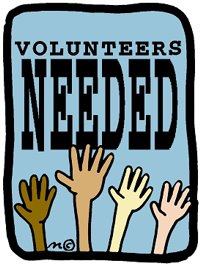 On Course Staff
You will be out on the race course, giving directions to the runner making sure they know where to go. Each spot has slightly different directions which you will receive the morning of the race.
You will also, at times, have to stop traffic from crossing intersections when runners are present.
You will get specific place/street assignments the day of the race.


Packet Pick Up
Pass out bags, bibs, and shirts to runners who have registered at the race.
Register Runners for the Race.
Further specific directions will be given when you arrive.
Volunteer Check In
Pass out bags, t-shirts and directions to volunteers who have signed up.
Runner Bag Check
You will take and watch over runner bags. They will drop them off prior to the race and pick them up after the race. (Like a coat check but with backpacks).
Water and Food Set Up
Help get food tables in place and set up.
Get water and Gatorade on ice the morning of the race.
Restock water and Gatorade throughout the morning.
Restock food throughout the morning.
Timing Table
Give runners printouts of their times.
You will be shown how to run the printers by the timing company.
Finish Line Marshals
Point the runners in the right direction to get their medals and get water, Gatorade and food after the race.
Medal Hangers
Hanging medals and congratulating runners after they have finished the race.
What do you receive as a volunteer?
Official volunteer t-shirts (required to be worn while you are working the race).
$50 gift certificate from Dave's Auto Body (only valid for actual volunteer 's car).
Tokens for food and drinks on race day.
Of course, a VERY BIG "Thanks" from all the athletes and race staff.
If you have any questions or want to know more about specific job duties, please contact Sue Dickinson at RGRvolunteer@gmail.com or 342-2624.